AWRI Tests DO levels Our results amongst the best in Australia / NZ
Posted by Torresan Estate on 22 October 2019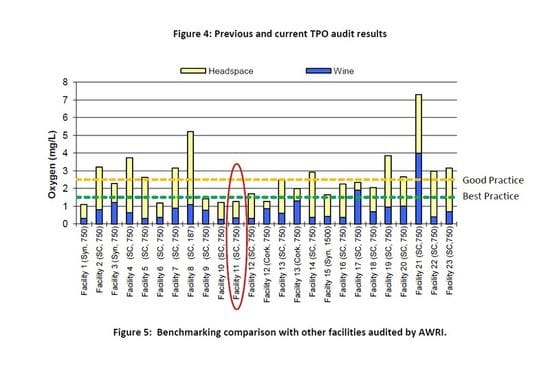 The Australian Wine Research Institue has recently conducted some tests on Torresan Estates bottling line at their McLaren Vale facility.
The results of this audit indicate that Torresan's have achieved a TPO value of 1.27 mg/L. This is an excellent result, as shown in the graph above; other bottling lines that the AWRI have audited have recorded results in excess of 1.5mg/L, with the majority being 2 mg/L or greater.
The breakdown of TPO (Total Package Oxygen) was a dissolved oxygen level of 0.35 mg/L, and a headspace oxygen level 0.92 mg/L. this indicates that the N2 gas headspace treatment is working very effectively, and the DO pick-up is best practice.
A great result for Torresan Estate and its customers.